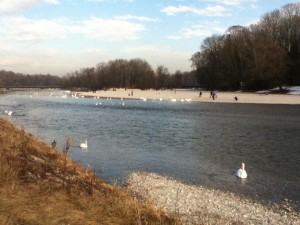 Munich – May 2017
Finally.
We have been waiting for it for so long. For month, dark and cold. And all of a sudden, from   about 13 degrees still in March/April the end of May decided to be like August 🙂
HOT. Everybody seems to be outside, taking sun, sunburned people, but it does not seem to matter to them, as long as the sun is felt on the skin.
For me, I am a summer baby. Too hot? Never experienced that. As long as I have some water, the river of Munich (superb bathing quality) or on a lake near by, I feel just so good.
Sex in the sun? Ever tried that? It feels to me, that sex is more intense, more deep, my body is already hot and might be a bit sweaty, and my skin likes to be touched. I touch my stomach slowly, slowly down to where I feel a sudden burn, a need of action.
Sex in the sun, is crazy. Hot, sweaty, wild somehow, and for sure much more intense.
Love
Kimi
Escort Munich – Independent Escort München